Hihi everyone! Back with another post! Just got done with an exam earlier so I thought I shall write a blog post to de stress a lil ☺
The other day I had somewhere nice to go instead of staying home on a Saturday night. So I dolled up a bit for dinner with family. I was wearing a navy outfit so I packed on my favorite Navy color from Etude house and this is the outcome:
Don'y mind my unruly brows, dehydrated skin and cracked lips. I haven't been drinking as much water as I should :/
My attempted on a navy blue cut crease failed so badly..
Here's the makeup I used to achieve this look: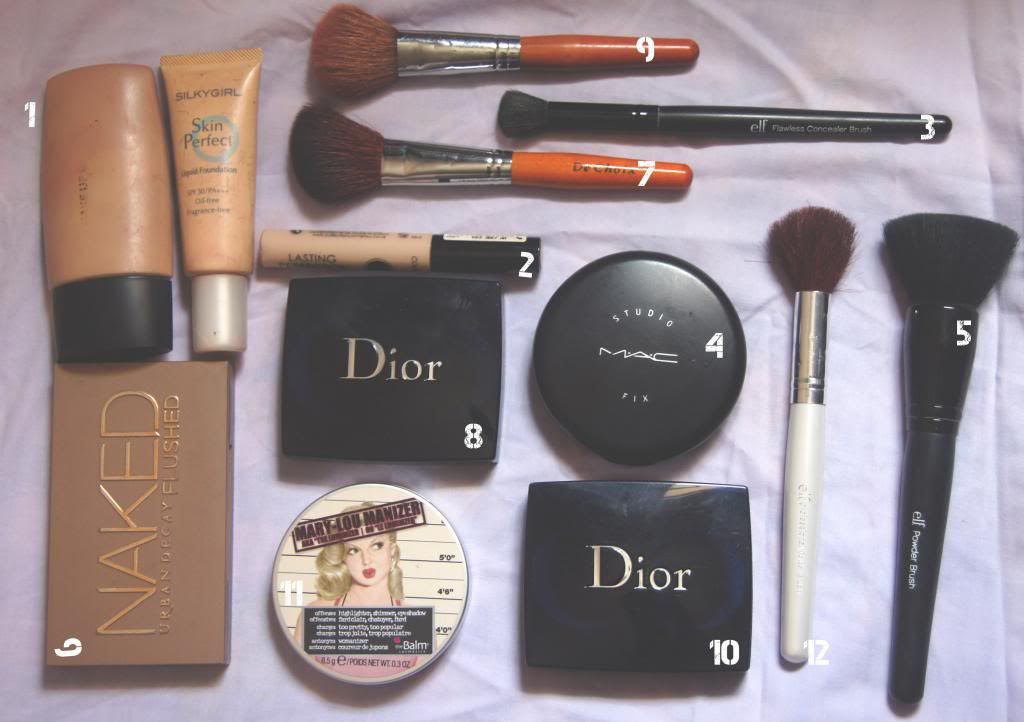 1. Makeup Shop foundation X Silkygirl Skin Perfection in 02 Natural
2. Collection Lasting Perfection concealer in Light
3. ELF studio flawless concealer brush
4. MAC Studio Fix powder in NC25
5. ELF studio powder brush
6. Urban Decay NAKED FLUSHED pallet
7. Generic angled blush brush from a brush set
8. Dior blush
9. Generic blush brush from a brush set
10. Dior Shimmer Powder in 001 Diamant Rose
11. The Balm Mary Lou Manizer
12. ELF Essential powder brush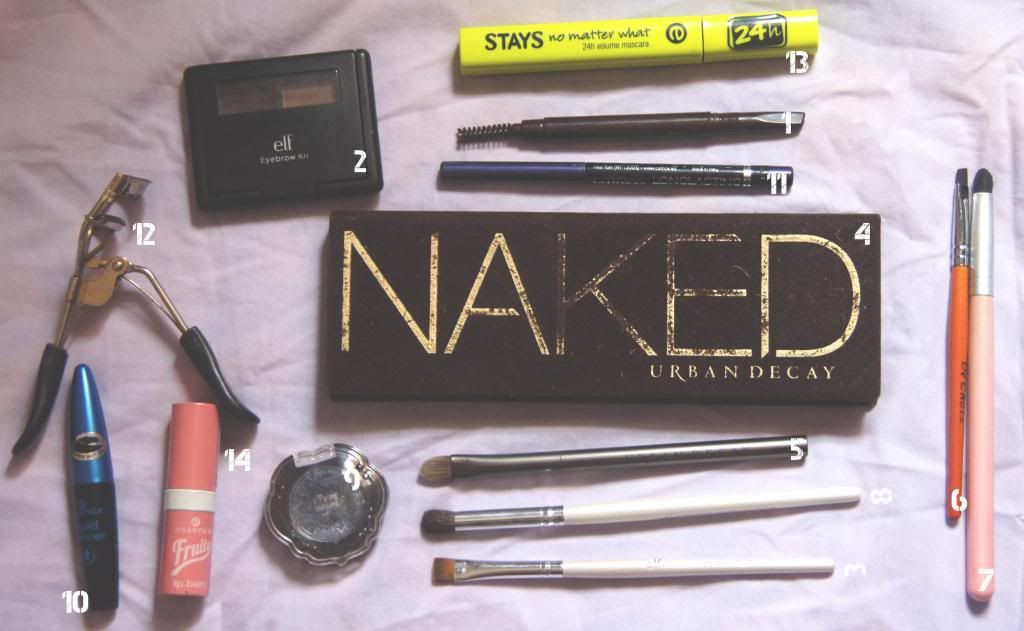 1. Daiso Eyebrow pencil
2. ELF Studio Eyebrow kit in Dark
3. ELF Essential eye liner brush
4. Urban Decay Naked palette
5. Urban Decay eye shadow brush (came with naked palette)
6. Generic angled brush from a brush set
7. Generic pencil brush from a brush set
8. ELF essential blending brush
9. Etude House Navy blue eye shadow
10. Essence waterproof eyeliner
11. Catrice long lasting waterproof
12. Generic eyelash curler
13. Essence Stay No Mater What 24h Volume Mascara Waterproof
14. Essence Fruity collection lip balm
The eye shadow is sadly discontinued :( BUT! It really is the prettiest shade of Navy blue I've ever come across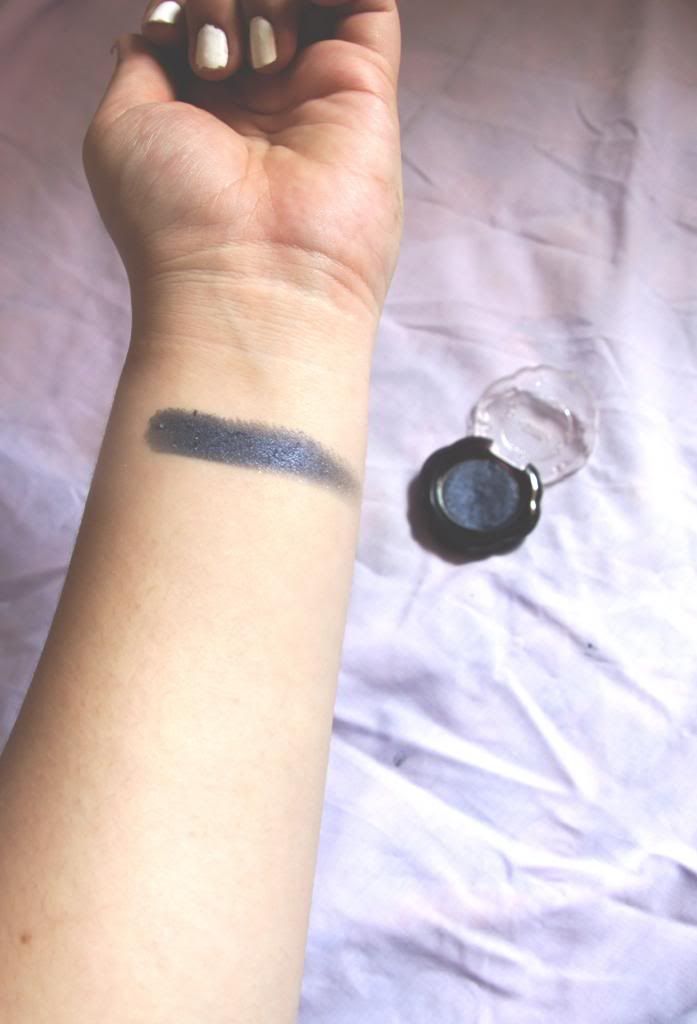 After dinner, I made a trip to Daiso!
You can't possibly deny Daiso, everything is $2!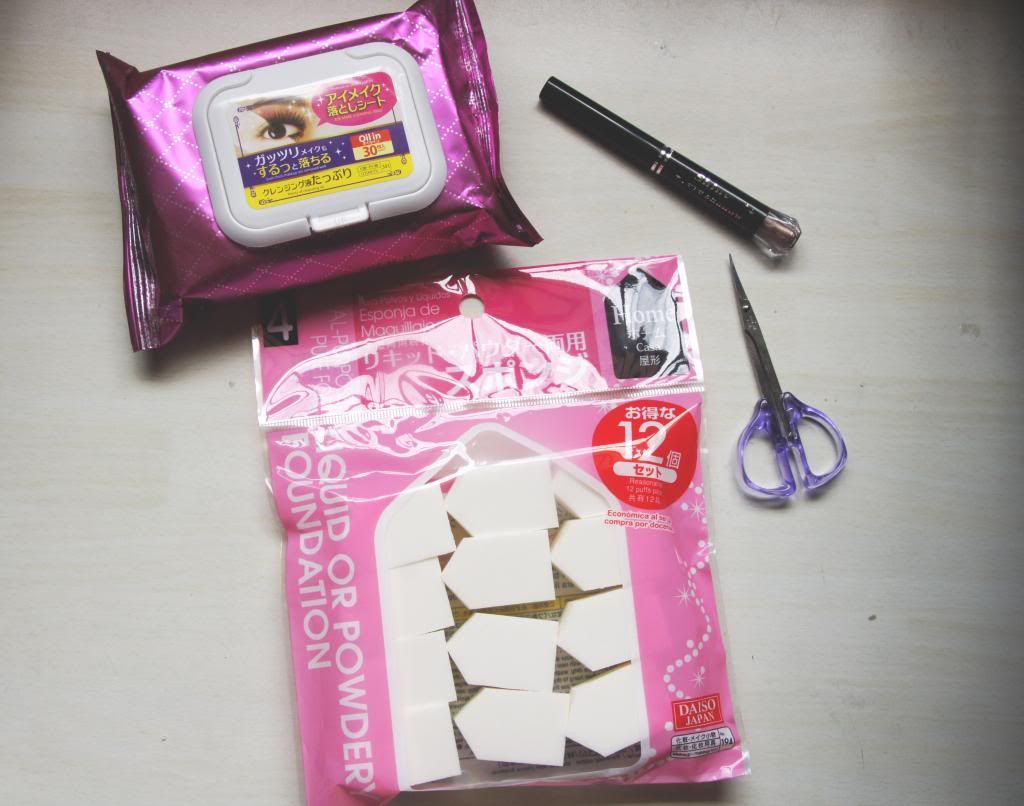 A few things that I got from Daiso
I love looking for new things in the beauty aisle :D
Finally picked up my favorite packed of sponges. These are really bouncy and blends foundation/concealer/blush etc perfectly! And there never really is a con when it's only $2!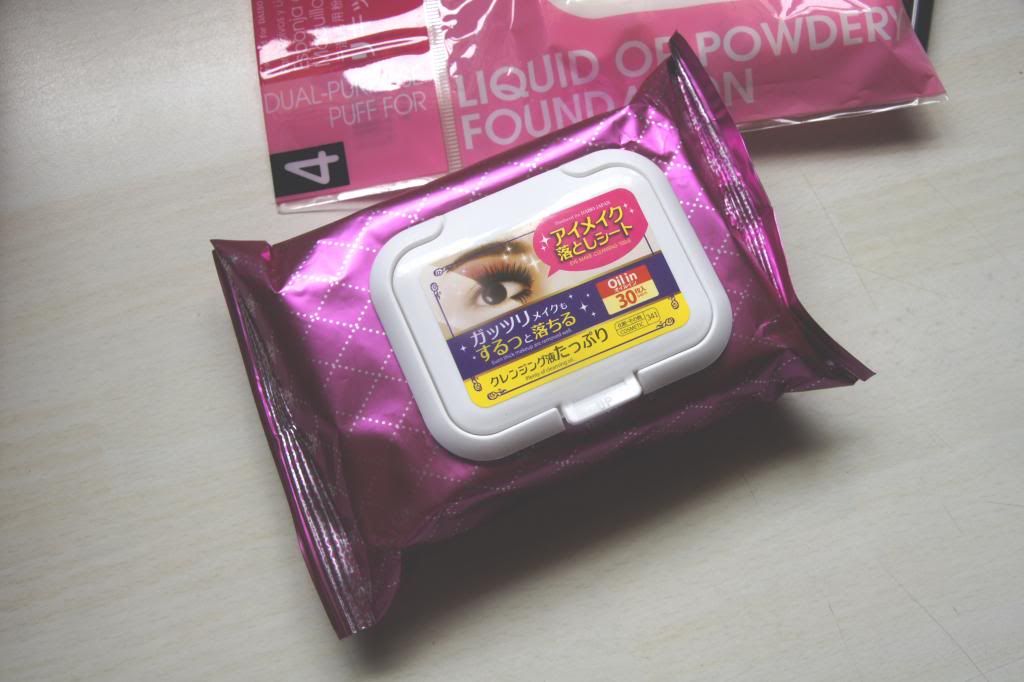 Came across this pretty pink pack of make up remover wipes and what attracted me was that it wasn't just any ordinary makeup remover wipes, it was remover wipes with OIL! I don't know about you, but it sounded really attractive to me/ Thus an intrigued me had to pick one up! I will do a review if anyone wants one! This is definitely one of the product in Daiso that is SO worth the $2.
Also, picked up this metallic brown eye shadow stick.
I am ALWAYS to metallic brown cream products. Be it pot or stick, as long as it's brown and shiny, give it to me! So naturally I bought it to see if it's really worth $2 and it really issn't al that good. Unless you have normal eyelids and not oily like mine, maybe this colour would last on you. This would look pretty good with just mascara for a natural look.
That's all for tday's post!
hope you enjoyed this post & let me know what products have you recently bought?
PS. I f you like these kind of posts, do let me know by commenting :D
It would mean so much if you continue to stay tune for my next post!