Hey there I am back with a new review! Recently I've been following a bunch of beauty bloggers on bloglovin' and I'm so inspired by all the beautifully taken photos and written posts. I've especially been loving reading posts by UK beauty bloggers. This concealer has been raved about by so many people that I HAD to try it out for myself. Got a friend to pick one up for me while she was in the London.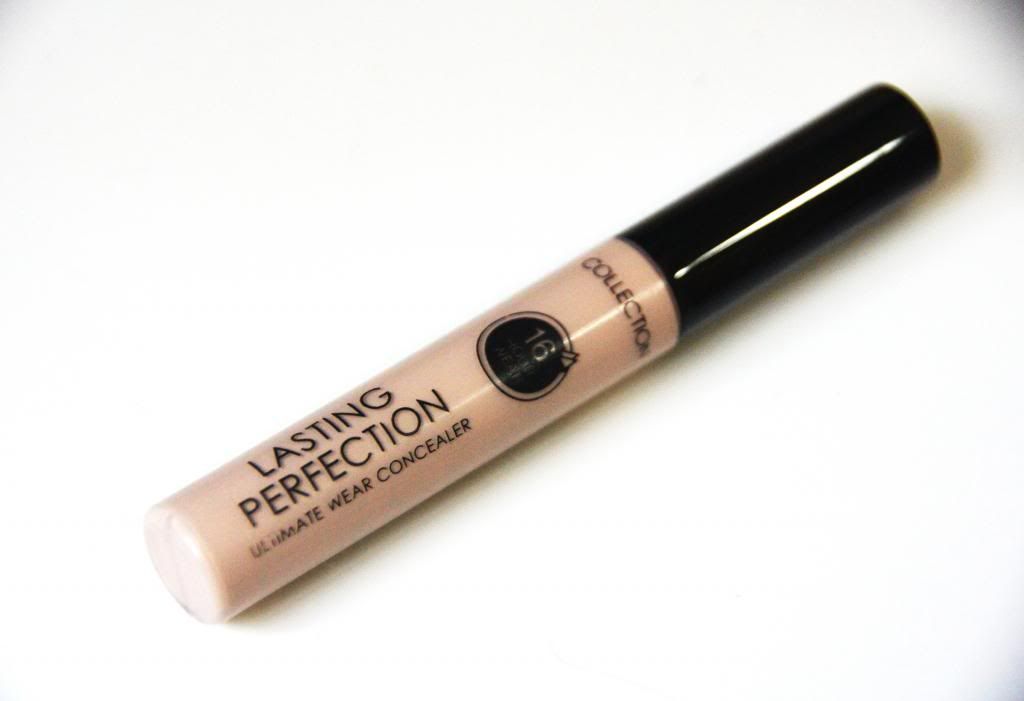 Collection cosmetics was previously known as Collection 2000 if I'm not wrong. If you happen to live in the UK, lucky you! The high street make up there seem so interesting. This concealer is the first thing I've tried from Collection cosmetics.
It cost 4.19 Pounds = roughly $8.19
I find it rather affordable most decent concealers cost more than $10 here in Singapore. My friend got it at Boots in the UK and it can't be found here in Singapore.
I got mine in the shade light.
This concealer claims to last 16 hours and it also has a reputation of being a good coverage concealer while not being cakey. But when I wore it out it didn't last through the night. It could also be that I had layered another concealer under it. So, I cant really judge the longevity of this concealer :(
Swatch: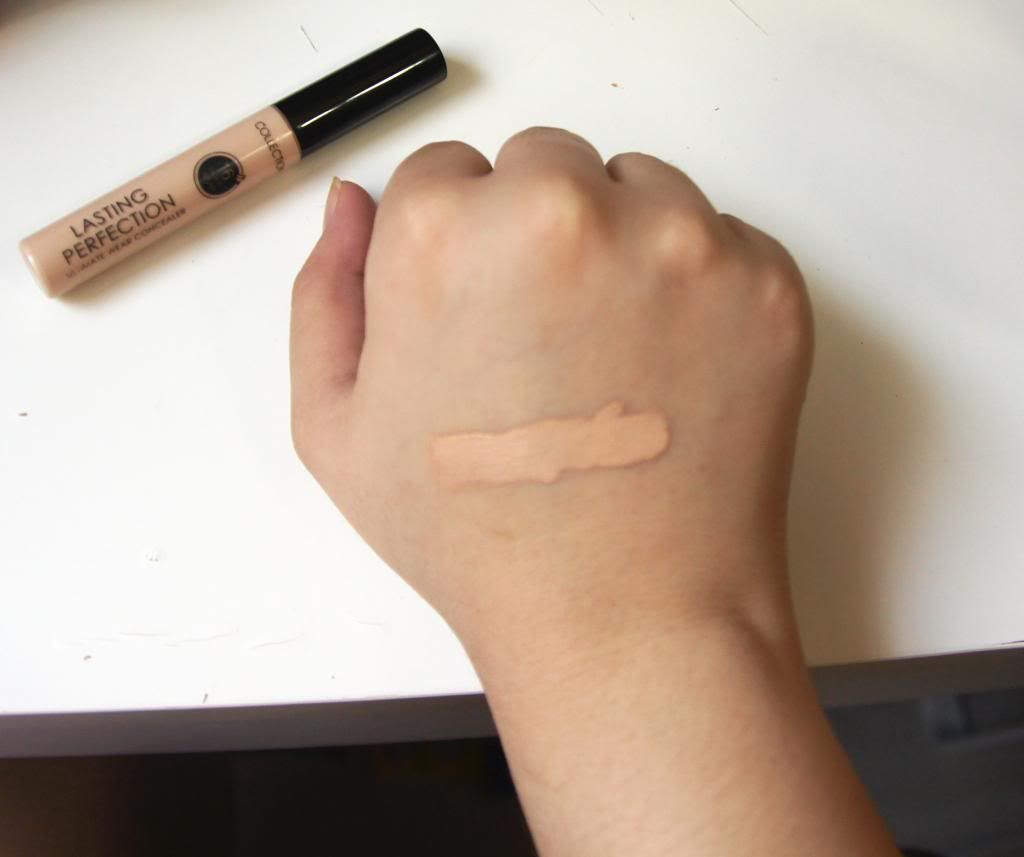 when applied
when blended out
I find that this concealer is slightly on the orangey side. When I swatch it on my hand it gives off an orangey look. My first thought was that I was going to hate this concealer because of the orangey shade but after I applied it on the skin and blended the concealer, it blends nicely into the skin.
On the left is my completely exposed dark circle and on the right is how I applied the concealer.
The concealer comes with a doe foot applicator so I used it to dot along my under eye and blended it out with my fingers. Once I started blending it I could see that the coverage was thicker then your usual concealer. It has a medium coverage and blends easily into the skin. The concealer did not appear thick and cakey despite it's coverage which is amazing if you have slightly dry under eyes like me!
I usually set my concealer with a powder because I think I need the extra coverage and the extra staying power. I set the concealer with my NYX loose powder and the ELF flawless concealer brush. This brush is my favourite brush when it comes to powdering smaller and more precise areas like the under eyes.

On the left is my eye with the concealer blended out and on the right is my eye set with the powder.
As you can see the concealer did do a pretty good job of covering the darkness. Even though I applied powder over it, it didn't even look cakey. It actually look "smoother" to me! I was really impressed.
The only thing I didn't like about the concealer was that it was somewhat orangey. I wouldn't reccomand this concealer for blemishes because it doesn't cover the redness in my opinion. I feel like it actually makes it look redder. But that's just what I think! I've herd a lot of people use it for their blemishes and it works fine. But I like this concealer for my eyes :D
I hope you enjoyed this post & let me know what products impressed you so far?
It would mean so much if you continue to stay tune for my next post!