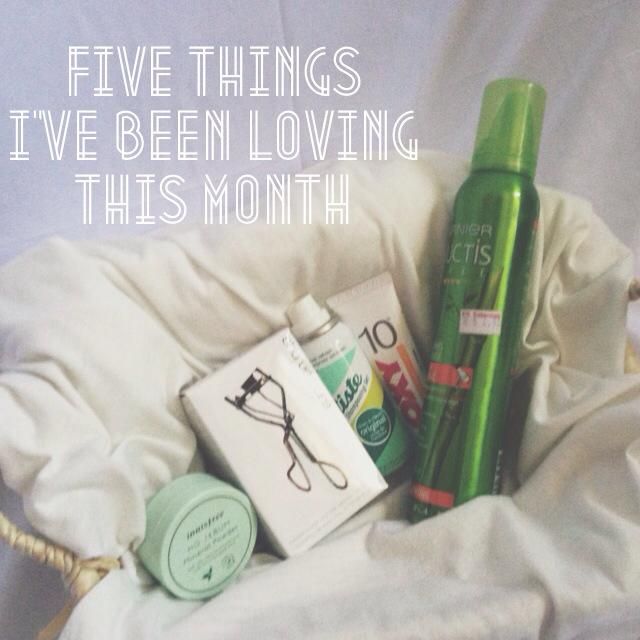 Most months I find myself drawn to a few different products and since March (my birthday month!) just ended, I thought why not share my March favourites here! Sort of like a mini favourites post, here are the five things I've been loving this March....
Garnier Fructis Styling Mousse
For the month of march I was really into accentuating my crazy wavy hair..I experimented with many products. From styling gels to wax to mousse. I still like mousse the best. Something about seeing the foam form on to the palm of my hand from that pretty green mousse bottle..so satisfying haha! I bought this expecting to have gorgeous Victoria Secret model hair but I slowly found out it takes a lot of effort to get that. Me being lazy, made use of what I had and the outcome was a hair product worth the rave! For only $4.90 it really is worth every cent.
It smells amazing! Even my friends who tried it agreed that it smells really good. Partly the reason why I love it so much is because shampoo fragrances don't linger long on my hair..after an hour or so after a good wash, my hair just smells like....nothing. It's not stinky or anything it just smells like nothing! Envious of all my friends with nice smelling hair, I was overjoyed when I realised how awesome my hair smells after applying the mouse :D The scent really is indescribable but I have really grown to love it! The Garnier Fructis styling mousse claims to provide frizz control and sleek shine. I do see that it provides some sort of fizz control. I also noticed my hair is slightly softer. It gets even softer when you wash it! I'm not too sure about the shine part.
How I use it:
1. With a blow dryer: Apply mouse on wet hair from the middle to ends. Twist and scrunch. Apply a small amount onto the crown of the hair and a little on to the roots / roots of fringe, scrunch. Using a round comb pull hair away from your face and lift the hair as you blow dry it. Then proceed to scrunch / twist while blow-drying your ends. Apply a little wax on your finger tips..really little. Grab some pieces and twist and scrunch. Finish off with hair spray and tadahhhhh accentuated waves!
2. Without a blow dryer: Apply mouse on wet hair concentrating on ends and scrunch and twist. Apply a very small amount on roots.
Very simple and fuss free! I do think this particular mousse is a little bit hard to find. But I'm sure Mustafa carries it!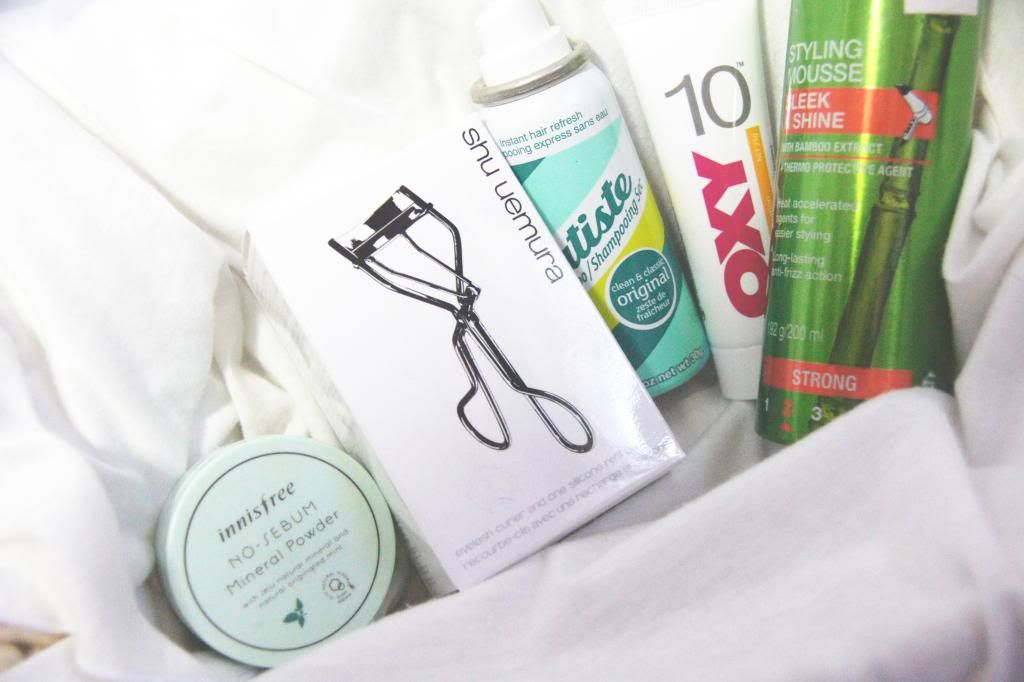 Oxy Pimple Cream
What can I say? Pimples are the enemy and I eliminate them with benzyl peroxide!I've been breaking out in March so Oxy helped me during those dark days.
Batiste Dry Shampoo
I have such oil scalp especially when I'm sweating. This mini bottle of dry shampoo is a life saver when my roots are driving me mad. Its so tiny I even brought it out to party hehe. The best part is, this dry shampoo doesn't make my hair look grey/white! Not to mention it's perfect for getting more volume. Just spray on your roots and scrunch away!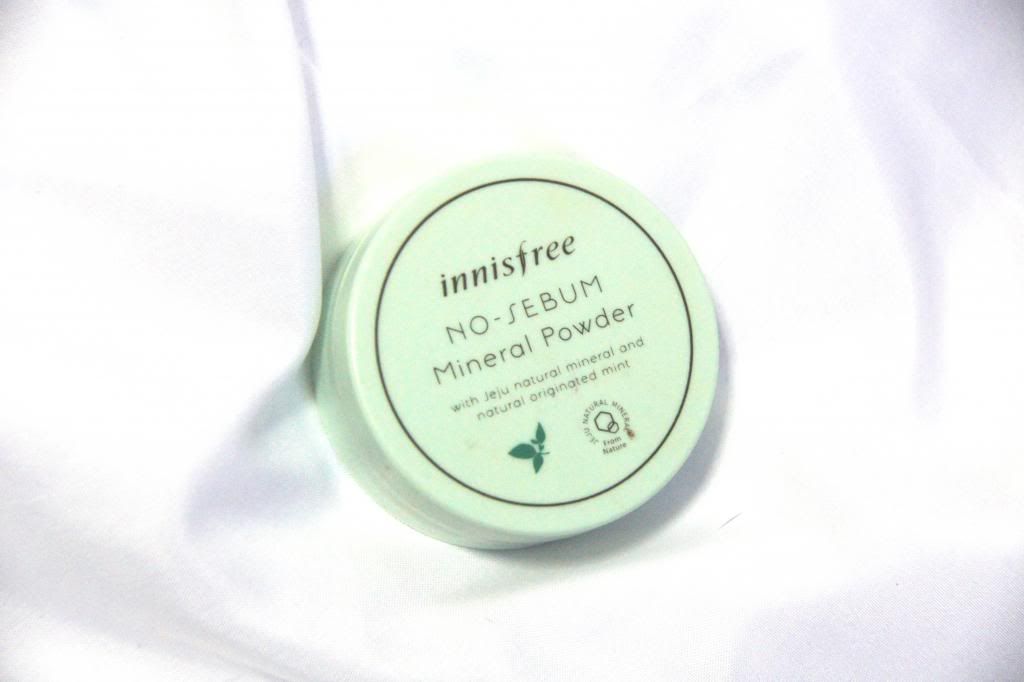 Innisfree no sebum mineral powder
My favourite powder to set my foundation! Super fine powder and doesn't leave a white cast like other translucent powders do. Brought it to a music festival where there were loads of people and it was super warm! My make up managed to stay for an impressive amount of time and I was actually really surprised at its ability to control the sebum. Super affordable and good! Try purchasing it on gmarket, it's really afforable!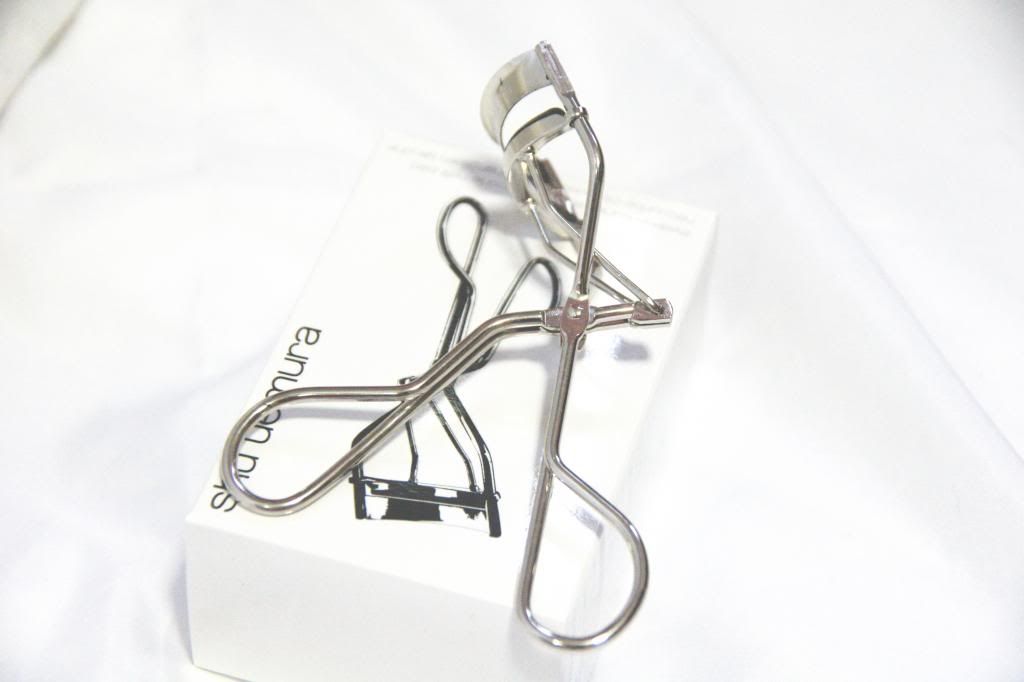 Shu uemura Eyelash curler
Oh my god.....Those people online who raved non stop about this eyelash curler were right.. Although it doesn't have the best price tag (at least to me it doesn't) it really does a great job at curling my eyelashes really well. I don't know if its the mascara but my lashes managed to stay curled for the whole day. I can't emphasize enough how curling your lashes make a huge difference to your look. Definitely go out and get it if you're looking for a good lash curler!
That's all for today's post!
hope you enjoyed this post & let me know what products did you love in the month of march!
PS. I f you like these kind of posts, do let me know by commenting :D
It would mean so much if you continue
to stay tune for my next post!
Lots of love
,
DESIREE
XOXO