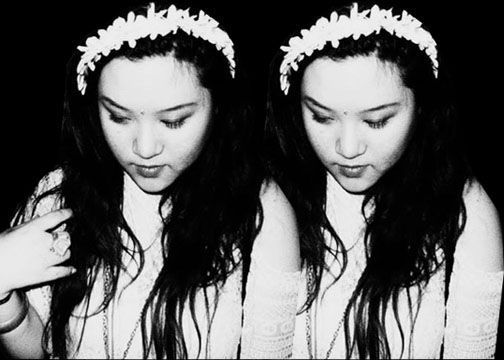 Hi everyone it's been a long time since I wrote here. This time I wont be blaming my lack of posts on anything or anyone but myself. I just didn't feel like writing :/ But heyyyy here I am with a new review! I must say over the years I realised my favourite form of make up definitely has to be foundation / base products. I spend most of my money on foundations. From liquid to cream to powder, you name it I most probably have it in my make up collection. So its probably not a surprise how I'm constantly buying new foundations haha...
Today I'll be reviewing the elf flawless finish foundation.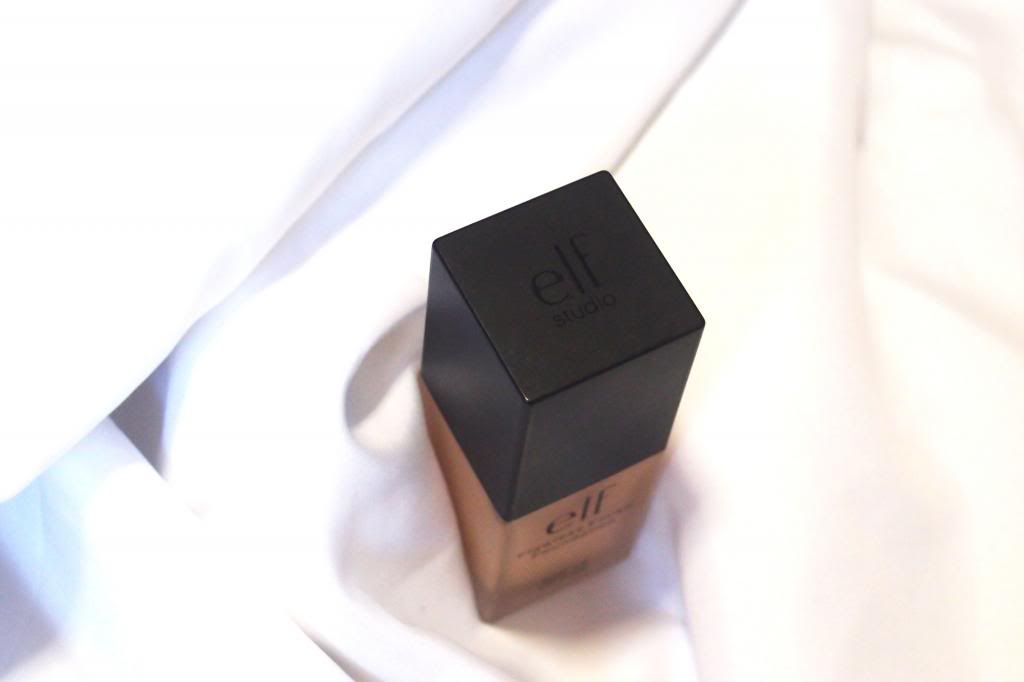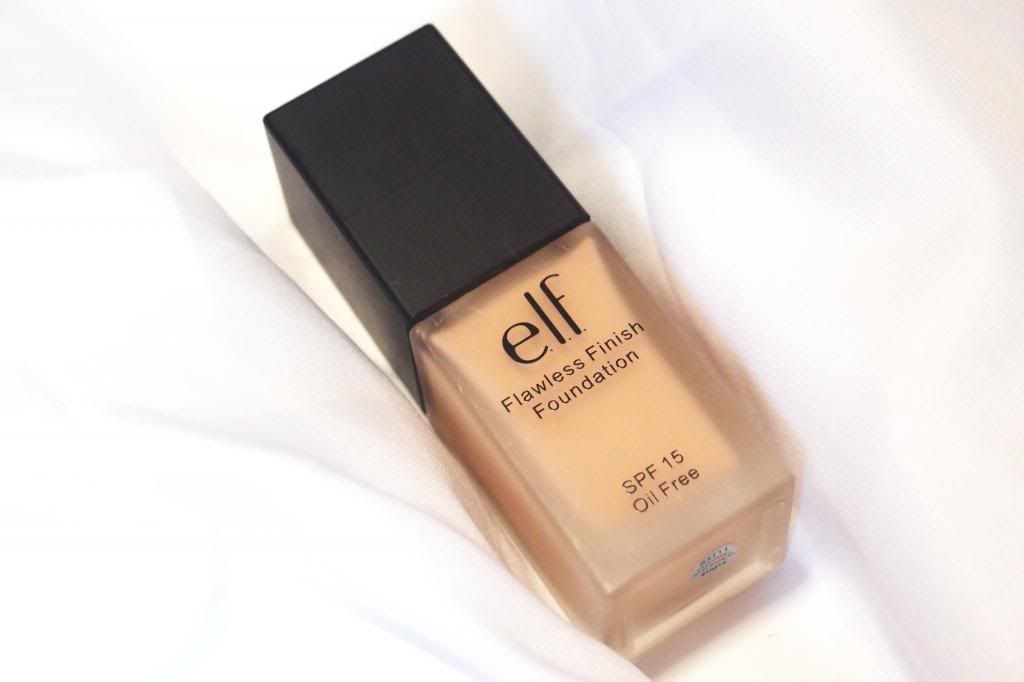 What E.L.F claims about this foundation:
"
Achieve a flawless complexion with the silky smooth e.l.f. Studio Flawless Finish Foundation. The lightweight and oil-free formula blends in naturally for a beautiful semi-matte finish. This liquid foundation applies easily and lasts all day for visibly brighter and radiant looking skin. Using our Flawless Finish Foundation not only restores uneven skin textures and tones, but most importantly, the SPF 15 protects your skin against harmful sun damage!"
To be real honest here, I was a little sceptical about this foundation. E.L.F in the US only costs $1 and somehow I had this idea in my head that cheap make up = not good. After all this is E.L.F's studio line, which is a more "better quality" line compared to their $1 essential line. So I decided to just give it a try (with not much hope). I did search a lot about it and read up on reviews. I was quite surprise the amount of positive reviews I chanced upon on. It always occurred to me that E.L.F produced great brushes but their make up quality was questionable.
I was lucky enough to find this foundation on Carousell, I'm sure by now most Singaporeans know what Carousell is. If you don't, go Google it! Or download it onto your phone, you'll be glad you did so. Did i mention how much I love the "beauty products" section in Carousell? You can find so many items there! I got my foundation for only $5.50 with normal postage fees. That's a steal!! It was slightly used, about 90/80% left in the bottle but it didn't concern me at all. For a price like that, I was happy to at least get half of the bottle :D A tip when online shopping for make up: do your research on the shade. Because you cant really try the products (unless you know a shop that carries the item, then go ahead and try it there) , it's best to rely on reviews online do compare the shades.
The only problem I had when researching about this foundation is that most of the reviews are done by westerners / Caucasians and their skin tones are pretty different from Asian skin tones, so it was a little tricky confirming which shade to get. In the end I got the colour Porcelain! Which I believe fits an NC25-30. I was told that it's a yellow based foundation by the seller. That sealed the deal because I have such yellow skin most foundations end up pinky on my skin :(
When I first applied it with my hands, I noticed a scent. It's an indescribable scent but I do pick up some sort of a wax scent. Overall it does smell pretty pleasant so it was a big deal for me.
The consistency was thick. Sort of like a creamy liquid texture. ( I compared the consistency to my go to foundation, The Bourjois Healthy Mix Foundation) Despite it's texture it was super bendable and easy to work with. I normally / have to wear a light layer of moisturiser before I apply foundation because I have dry skin. On this very day I didn't apply moisturiser and the foundation managed to glide on smoothly without feeling like I'm dragging or rubbing my skin with some force. I was really impressed at how moisturising it is! My skin didn't feel that heavy. Definitely I'm aware that I am wearing a face product of some sort but my skin doesn't feel heavily weighed down by the product. Oh did I mention how sturdy the packaging is?! It's made of a heavy kind of glass and also it contains SPF15!
The pump is really useful, it helps control how much of product is released. The coverage is surprisingly quite good! I was expecting a kind of sheer coverage but actually it did quite good job at covering my scars and spots. It dries to a matte finish with a teeny weeny bit of shine but for the most part, its matte.
I used about slightly more than this amount for my entire face. (Do note that I hardly put much foundation on my forehead because my problem areas are my cheeks) A little goes a long way! It's buildable so if I apply 2 layers it'll be a full coverage look.
Lasting power I would say it's not too bad, maybe around 4-5/6 hours? I don't normally count the hours and also my skin just loves to suck in the product so normally my base doesn't last that long. But with this foundation it lasts pretty well.
I was told this foundation was yellow tone, but I beg to differ because I felt like it wasn't yellow enough to justify it as a yellow toned foundation. I would say it'has a pretty neutral undertone.
All in all this foundation is actually not too bad for it's price range. I'll give it a 6/7 upon 10. The only thing I don't like is that it is slightly orangery, slightlyyyy. I notice against my skin that it has a very slight orange tint. It's not that bad but I managed to pick it up. One thing you might have to take note is that this foundation can break out some people I believe. One night I fell asleep accidentally wearing this foundation (I know I'm gross) I woke up with zits along my smile lines and in between my eye brows. I have fallen asleep a couple times with the Bourjois foundation and have hardly/never broken out the next day. Just to be safe I recommend you try it on your jaw line first.
I'm unsure of the ingredient because my bottle didn't come with any packaging so I can;t single out what caused the breakouts. But all in all the E.L.F flawless finish foundation is quite impressive!
That's all for today's post!
hope you enjoyed this post & let me know what E.L.F product you like!
PS. I f you like these kind of posts, do let me know by commenting :D
It would mean so much if you continue to stay tune for my next post!